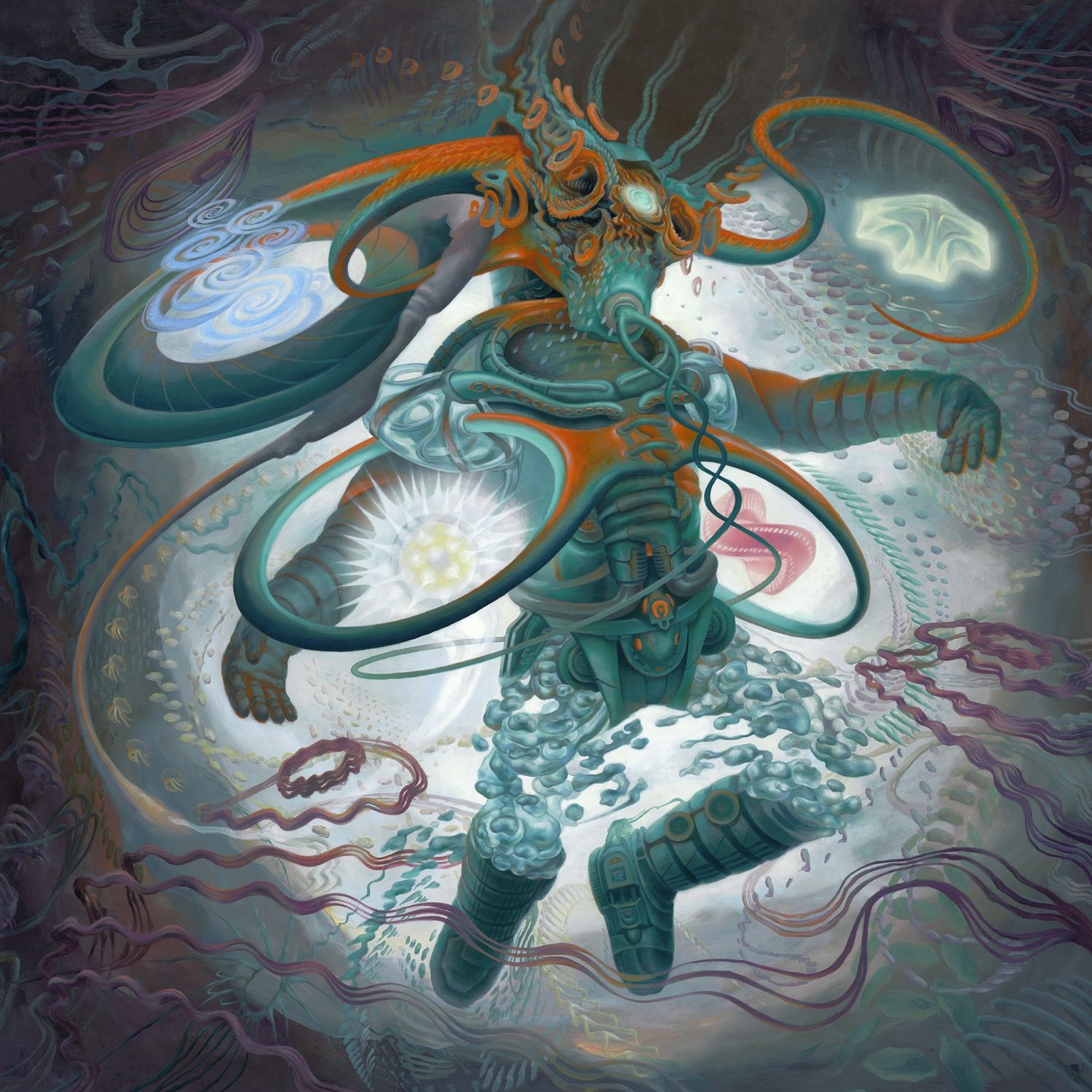 The Afterman: Ascension
The Afterman: Descension
It's been a long time coming. Hell if feels like an eternity since I felt this tingle down my spine, this electricity in the air...this obsession. But I can safely say this, and it's been way too long let me tell you:
Welcome home, Coheed and Cambria. I've missed you, and I forgive you.
It felt as if the Keywork itself fell apart after Co&Ca, the purveyors behind some of the best Prog and Pop albums of the previous decade with their first 3 masterpieces Second Stage Turbine Blade, In Keeping Secrets of Silent Earth: 3 and Good Apollo I'm Burning Star IV: From Fear Through the Eyes of Madness, had dropped the bane that-should-not-be with Year of the Black Rainbow. It was an album that was so devastatingly bad, so poorly produced and so lifeless that it drove many diehard fans of this once mighty group, myself most of all, into a pit of musical cynicism and despair. A bit dramatic? Certainly, but then again this is what real passion does to the person infected by it. It leads to dizzying highs and subterranean lows, and after Year of the Black Rainbow and it's utter lack of anything, well, Coheed and Cambria in it, I was buried under miles of defeat.
So when faced with The Afterman: Ascension/Descension, I felt like a jilted lover face to face with an old, painful flame for the first time in ages. I felt cold and angry, but also intrigued. I had to know what they had been up to since we had been apart, I had to see if this old flame would once again feed my obsession...
Ascension/Descension in fact did satisfy me in more ways than I could have imagined. It may not have been a complete return to the bands classic, incredibly epic Prog-Metal-Pop they had mastered, but instead a new evolution on those same genre's to produce something wholly new and exciting. By increasing the focus on the Pop elements of the bands sound, which were completely missing from Year of the Black Rainbow, and layering the Prog and occasional Metal on top of the hook-driven sing-along compositions, Ascension/Descension felt like as though it were both a brilliant return to form and a completely new sound: familiar yet fresh. Ascension/Descension features only a handful of songs over 5 minutes, and the epic single track yarn-spinning of earlier albums is replaced by a more accessible and textured songs which are less exhausting but even more infectious. Led by Claudio Sanchez's unique falsetto, Ascension/Descension is like a pied piper, leading any within earshot to start dancing like an idiot and singing along like no one is listening.
Not that Ascension(album 1) doesn't have it's classic Co&Ca moments, bu they are few and far between. "Key Entity Extraction I: Domino the Destitute" would have felt right at home on Good Apollo I or II, with it's saga of Metallic riffs, shredding solos and orchestral trappings, not to mention those glorious sing-scream along moments specifically designed to incite a crowd. But beyond this track(and IMO, the best one between both albums), Ascension is largely new territory for the band. Tracks like "The Afterman" and "Subtraction" sound closer to something from Claudio's solo project The Prize Fighter Inferno, mixing Electronic music and textures with understated or acoustic guitars and soft, whispered vocals, while "Goodnight, Fair Lady" is pure no frills Pop Rock. It's also incredibly contagious, so good luck not singing it in the grocery line. And "Key Entity Extraction IV: Evangira the Faithful" is a truly unique beast: Blues-y, psychedelic, ominous yet beautiful, it's a far more subdued and atmospheric track that we have come to expect from Co&Ca in the past. The rest of this album is so god damn fucking awesome, I can forgive the lone mis-step: "Key Entity Extraction II: Holly Wood the Cracked." Imagine Coheed playing Nu-Metal, and you about get the idea... it's an atrocious, ugly, frankly stupid song which stands out like Nicolas Cage in a good movie with talented actors, and the lone pock-mark between the two albums
One simply cannot under-state the importance of one key line-up change that occurred between Year of the Black Rainbow and Ascension/Descension: the departure of drummer Chris Pennie and the return of Josh Eppard, the man behind the kit for Coheed and Cambria's first 3 albums. Now, I am reluctant to place the blame of Year of the Black Rainbow on Pennie: Claudio writes the songs after all, and Pennie has serious chops and is a tremendous drummer. But it doesn't seem like a coincidence that Eppards return helped make Ascension and Descension the bands best material in nearly a decade. Eppard's performance on the kit for both albums is the highlight bar-none. He seems to literally play the hooks, and his punch-y kick drum becomes a beloved companion throughout the entire experience.
If Ascension feels like a new Co&Ca, than Descension(album 2) will feel even more alien, yet like Ascension it still feels like a true Co&Ca album. The Pop elements take an even stronger hold on the album, and there is a much greater emphasis on just pure Pop Rock and even more Prize Fighter Inferno-esque moments. "Key Entity Extraction V: Sentry the Defiant" is about as close as we get to the bands classic sound, featuring a more Metallic approach and an epic acoustic intro, but it's still very thick and heavy more in killer vocal hooks than head-banging moments. "Number City" is like a brain slug: prepare to be it's host for a long, long time. It's funky, Pop-y bubble-gum they way it should be, and Co&Ca always find a way to make even their happiest of songs feature a twinge of sadness and darkness that lets you know that the song is more substantial than sugary sweet cotton candy. "Gravity's Union" truly stands out: for a moment, I thought I was listening to a lost track from In Keeping Secrets of Silent Earth: 3. It has those serpentine riffs, those sudden one-off sections that never repeat but amp up the atmosphere to 11, and of course the bands patented intense bridge-section that the band has become famous for. But like the rest of the album, it has a unique feel from any previous Co&Ca effort, with the vocal hooks taking center stage and the drums thundering and smashing about, leaving the guitars to create texture and atmosphere.
The atmosphere of Ascension/Descension is without question the greatest strength of the albums. They may be infectiously catchy, but there is an air of sadness and despair over both of them which leaves a powerful, lasting impact on the listener. As you sing and scream along to these tracks, you can feel the real emotional weight behind each and every track, the power of the story and of the characters who inhabit it. Coheed and Cambria have truly bounced back in a massive way, completely blowing the lid off of low expectations and once again basking in the light of the sun. Do either of these albums compare to the band classic album? Nothing really does, but that is an unfair comparison. Ascension/Descension is the kind of thing which can completely rehabilitate a bands damaged image. Well done sirs... well fucking done.
And welcome home.
Ratings:
Ascension: 8.5/10
Descension: 9/10